Did you know t
he strawberry is a perennial herb of the Rosaceae
family & is the only fruit to have its seeds on the OUTSIDE!

"Doubtless God Almighty could have made a better berry,

but He never did ".

~author unknown
It is very high in Vitamin C.

The strawberry is dedicated to the Virgin Mary

& symbolizes foresight.

Thank you, Mary, for hosting

Mosaic Monday.

Please join Mary & others camera nuts at the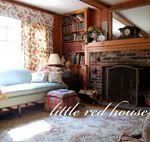 Little Red House
Thanks for stopping by the Gazebo House, too.

There are always desserts of some sort to be enjoyed

& we love company!