A toasted, whole wheat English muffin,
topped with a slice of cheese & tomatoes!
but any type of cheese will do.
EDIT to say: Toast the muffin first,
& butter it if you like, then add cheese &
return muffins to toaster oven until
it just begins to melt.
Add tomatoes on top
just before eating!
It makes a fairly balanced breakfast,
with a slowly digested carbohydrate, (muffin)
a small amount of fat that
also serves as a dairy (cheese)
and a FRUIT for Vit. C. & fiber.
Click here to see why
Tomatoes are considered fruits, not vegetables.
Until our own garden tomatoes come in,
we like to use these "Santa Sweets".
They are very flavorful &
keep well just at room temperature,
I like to keep mine in a pretty Polish crystal bowl.
It looks soooo much nicer than the plastic
Breakfast is eaten on our
*everyday* dishes by "Home Trends".
I bought them because they had a
Tuscan/Olives/Grape sort of feel to them,
which was the theme of the kitchen,
and they match the wall color as well.
It says they are "dishwasher & microwave safe"
They get VERY HOT in the microwave!
Our ancient well worn & well loved,
everyday silverware is called
"Rose Pendant" by Oneida.
It is so old it is no longer available.
I like the mugs that go with this set best of all.
hold just the right amount of liquid plus
the handle is roomy enough for my husband
to get his arthritic fingers into.
I have several large platters & casserole dishes in this pattern & my daughter even found us the absorbent coasters to match!
I have a hint I'd like to share with you,
regarding English Muffins.
If you place a Silica gel packet inside your newly opened English muffins, it will absorb moisture & prevent that yucky
soggy edge that they sometimes develop later on.
I HATE WET CORNERS ON AN ENGLISH MUFFIN!
It doesn't seem to dry them out, either.
Of course, you would NOT want to use this
if you have little children around
who might mistakenly try to eat it.
I save all those little silica containers
that come in medicine bottles
or inside other packages.
"Motherrrr, you never throw anything away!"
They are great for preventing rust in tool boxes &
Thanks for stopping by The Gazebo House today.
It is always nice to have you visit!
(although this is a lame recipe,
someone might never have tried the combination)
Won't you please visit these friends & their
I learn SO MUCH from them each week!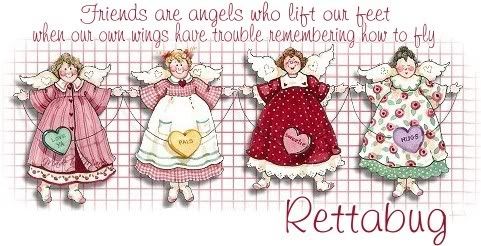 p.s. If you didn't get to try Thomas'
"Cranberry English Muffins"
that only come out at holiday time,
you MUST get some next year!
They are

delicious

but seasonal &
only available right after the fresh
cranberries are harvested in the fall.
They are so good, I only eat them with butter,
nothing else is needed on them.