These are the simplest little sewing projects!
They make a real fun gift, if you do them up in your child's school colors to wear to football games.
You just cut 2 (or 3) strips of fleece or jersey knit fabric
however long & wide
you want your scarf

to be.
Stack them one on top of the others.
Sew one long seam right down the middle.
I sewed it twice, just for extra strength.
Cut approximately 1" wide slits
(I use my thumb to measure)
paralle

l to the stitching
on both sides,
right up to the stitching line.
You can use regular scissors

but I thought
pinking shears gave it some extra fluff

.
Shake it out & you're done!
I made several for my own grands & then my daughter decided they would be a great project
for Ms. C's class to do at their Halloween Party in the classroom, after they paraded around the school yard.
Ms. C's entire class (sorry, but I have to blur their faces)
I cut & sewed all the strips of fleece together and my daughter cut all the strips into scarves, done in the colors of the various schools from the Harry Potter series, as a gift to Ms. C's classmates.
We originally planned for the children to do the cutting of one side only,( we cut up the first side for them) as a class project, but, sadly, their little hands weren't strong enough to manage the scissors. My daughter had blisters on her fingers from all that cutting right there in the classroom that day!
Other ideas would be to make them for her 18" American Girl dolls.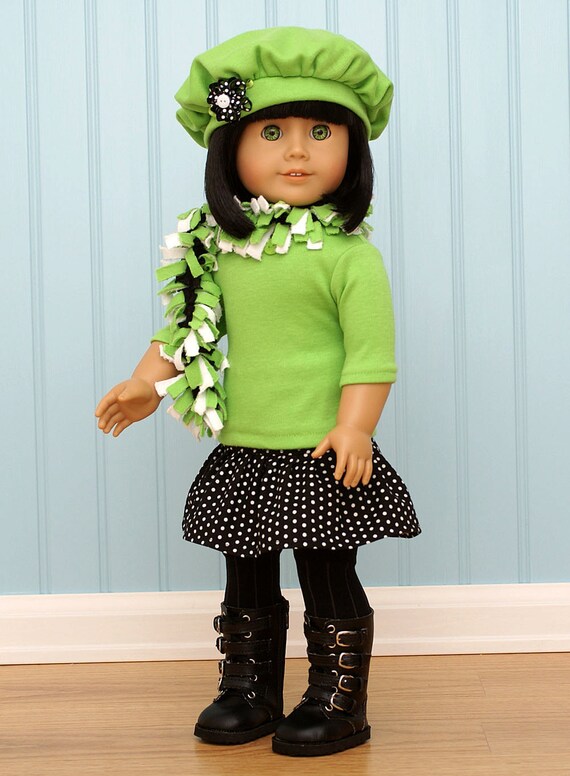 If you click on the photo below, you will find instructions on how to make them for 18" dolls

.
Have FUN sewing up a quick & easy project!