I recently completed a few items for Ms. C. & her cousins for Valentine's Day.
The little pants with the side split hems & matching jacket are from the Bonnie Blue pattern, Jillian.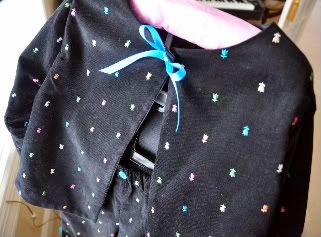 I was originally going to put a bow at the neckline of the jacket with just a snap closure but the heavy corduroy didn't seem to want to stay snapped too well, so I did a single buttonhole & button. I used a BIG button that matched the smaller one that I put at the center front of all her pants. That's so she will know which way to put them on herself.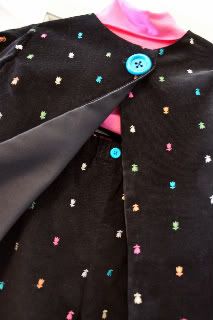 The two sweatshirts below are done with fused appliques from a fabric panel, then I did a blanket stitch all around them for a more secure attachment. I've heard it said that Heat n Bond lite needs the added sewing around the edges but that Heat n Bond Ultra does not. I wasn't taking any chances!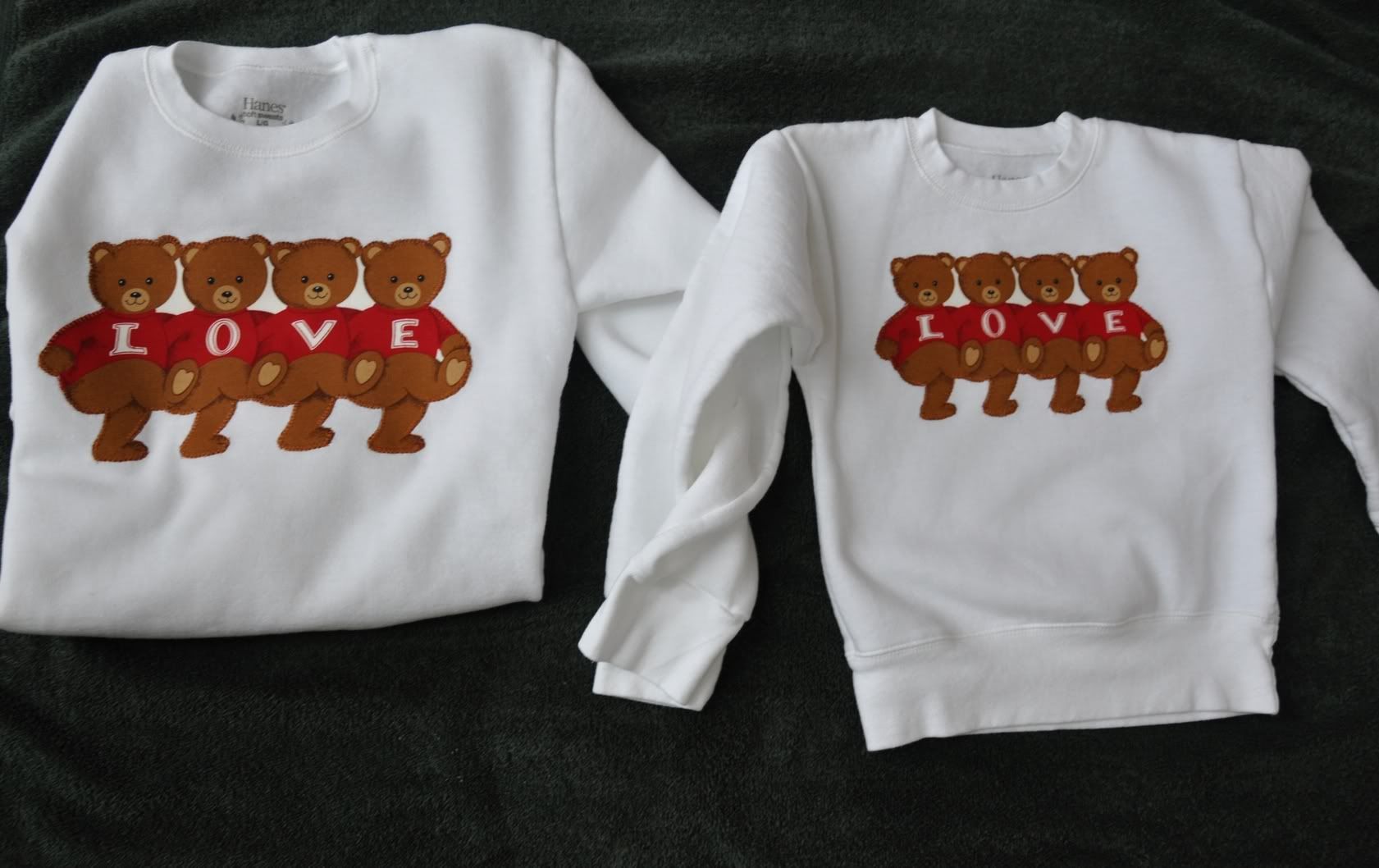 This is a close up of the design & the blanket stitch.
I added a purchased pink turtleneck for Ms. C. to wear under her outfit & I also bought a teal colored shirt without the turtleneck for warmer days.
The picture, below, shows the split sides of the pant legs. You can also do them so that the split is in the front.
An additional gift, below, will be this pink pencil case that came with the ballet shoes already embroidered on it...I just added her monogram.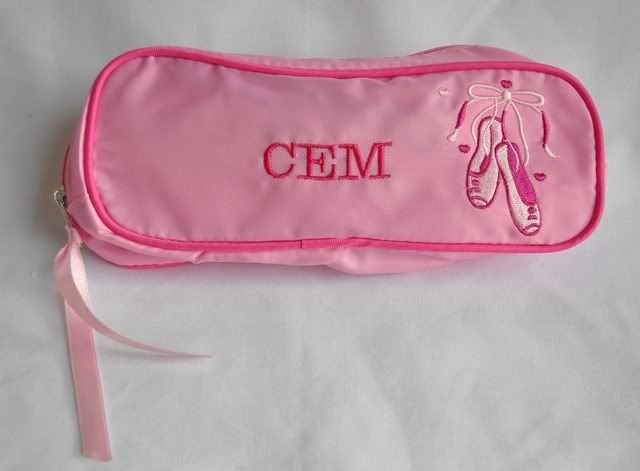 She seemed very pleased with her new clothes. Her hair is wild from doing cartwheels in them! She loves to run & tumble!
In the past, she has told me she hates pants & always requests that I make dresses for her. These seemed to pass the test, as she told me I could make her another outfit like this....only next time, in
PINK!
Thanks for stopping by The Gazebo House! I've had difficulty accessing my internet so postings will be a little scarce for awhile. I'm happy you've stopped by, though. Its nice to have company! I'll try to return the visit if I can get back online.